The low-cost airline Ryanair made its base at the Burgas airport (BOJ). Ryanair operates flights to 6 countries on 10 routes. The base has been operational since March 2018. The flights are to Germany, Israel, Latvia, Italy, Slovakia and Poland. This was made clear by a press conference of the airline. Ryanair will fly to Milan and Munich from Burgas airport throughout the year.
Irish airline Ryanair is the largest budget air carrier in Europe. Airline Ryanair offers one of the cheapest tickets for flights. On the airline website you can now make reservations and buy tickets.

The new 10 routes will serve more than 250,000 passengers per year. Ryanair has launched its biggest summer timetable for Bulgaria with 15 new routes, which will serve over 2 million customers annually through Sofia, Bourgas, Plovdiv and Varna airports 2018 year. The company also announced the summer schedule 2018. In Bourgas there will be 10 routes to 6 countries. These are Bratislava (2 times a week), Dusseldorf Weeze (2), Frankfurt-Hahn (2), Krakow (2), Memmingen (2), Milano Bergamo (2), Riga (2) (2) and Warsaw Modlin (2). Bulgarian clients and visitors can now book their vacations until October 2018. The purpose of the base in Burgas is for more foreigners to visit Bulgaria. Mayor of Burgas Dimitar Nikolov said that "this is a historic moment for Bourgas airport". The airport in Burgas maintains 78 routes to 150 destinations to 40 countries.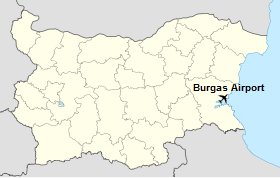 The Ryanair airline is Europe's largest route. By July 2017 they have 1 billion flights. Flight prices are 1/3 cheaper than those of competitors. With airport Burgas their stations become 87.